Practice Session Plans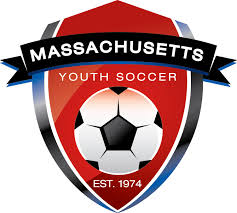 Coaching Courses and Clinics


Upcoming US Soccer or United Soccer Coaches courses in Massachusetts


Coaches Corner
ALL COACHES NEED TO GO THROUGH THE NEW CORI PROCESS
All head and assistant coaches - YOU NEED TO FILL OUT THE NEW CORI PROCEDURE. IF YOU HAVEN'T STARTED THE PROCESS YET, please contact your age group coordinator. Click here to see the list of PYSA coordinators. REMEMBER YOU CAN'T STEP ON TO THE SOCCER FIELD UNTIL THE CORI PROCEDURE IS DONE. THE WHOLE PROCESS TAKES AT LEAST ONE WEEK TO COMPLETE.
To access the online CORI form that needs to be filled out select cori registration.
MYSA Adult Registration Requirements
 Adult Registration Frequency and Deadlines

     • Adult registrations will be an annual requirement coinciding with the soccer calendar year (Fall/Spring seasons).  

     • For this inaugural year (2015-16) the deadline for adults to register will be November 30th.  

     • Commencing in 2016, adult registrations for each year will open June 1st and close September 30th. Also, starting with the 2016-17 year, any renewal registrations submitted on October 1st or later will result in an administrative penalty of $25 per late registrant.  

     • Adults who have never registered in the past (new to Mass Youth Soccer) will be able to register and set up a new account at any time without penalty. Adults registering for the first time must have completed and approved adult registrations and CORI registrations before they can become involved with an organization.